Mobile apps are designed and developed to execute certain business objectives such as generating new leads and yields, increase brand equity, increase user engagement, and beyond. Today, market conditions have turned into such a scenario that there are innumerable options to choose from and because of this, it has become quite a task to get a positive response from the target audience and encourage them to download your app as well as to use it frequently. Therefore, it becomes necessary to present them a great app and for this, it is essential to understand the basics of mobile app development. When it comes to understanding the basics, it is necessary to know about UI/UX.
As the success of a mobile app majorly depends on its UI/UX many distinguished app development companies lays more emphasis on UI/UX design apps. Well, there would be no privative that when you have excellent UI/UX then only there are possibilities of developing better apps. Before exploring further, it is necessary to understand the difference between these two terms – User Interface and User Experience and how it influences the app development and the application.
Firstly, to get an insight into how UI and UX work together, it is necessary to acquire a complete understanding of the user's needs and expectations. This involves wire-framing and prototyping, research, scenario interpretations, and information architecture.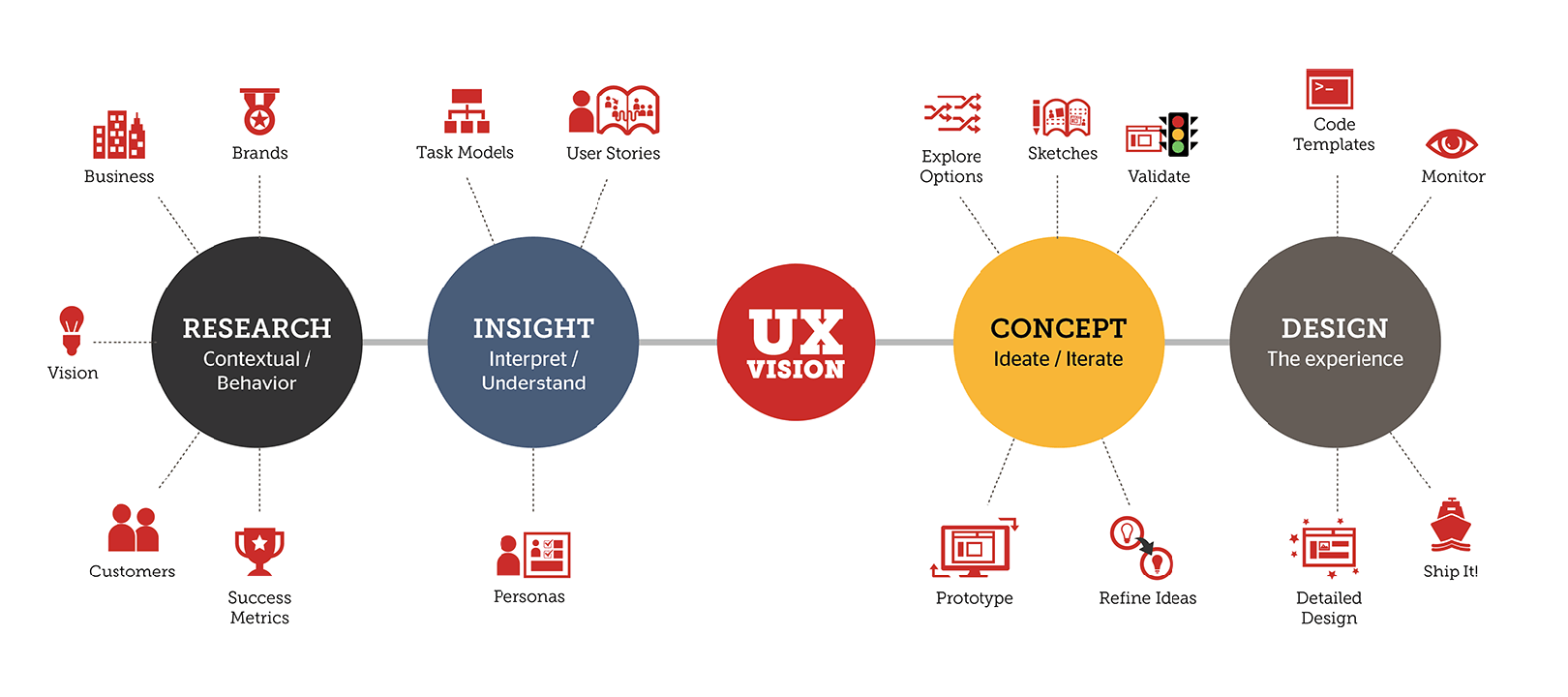 A Brief Note On User Experience
User Experience often termed as UX can be defined as that area of designing where designers work on enhancing the overall experience of the user. User Experience of a mobile app influences the user's perception of the app.
This factor generally establishes if a particular user will revisit your application or he will move on to another application only after using it once. For achieving the task of developing an amazing UX, there is a certain process that has to be followed, which involves thorough research and strategy, user personas, user records, and prototypes.
Read more: How to Enhance Your Website UX – Do's & Don'ts Inside
A Brief Note On User Interface
When broaching the subject of interface design, then it is not only related to buttons or navigation menus. Instead, it is much more than that. It involves the interaction between the user as well as the application. In short, it determines the way the app functions. Below are some fundamental elements of a great UI:
Conventional Elements
Use general symbols, icons, buttons, and colors. In this way, you can make the users feel more confident and familiar when using the mobile application.
Certainty
For delivering an exceptional UI of a mobile application, it is important to ensure that every single element is coherent – be it language or visuals. There should not be any need for adding Manuals to show the app operations.
Excellent Speed
A decent User Interface should never be time-consuming. You can offer to provide a response when the screen loads which would enhance the UI by notifying the users about the circumstances.
Uniformity
Remember to keep the interface uniform across the application in order to easily recognize the usage patterns.
To conclude, it is important to remember that users might find your app appealing because of impressive designs but the possibilities of them turning into your loyal customers are more if your app is able to meet their expectations. Thus, an amazing User Interface and User Experience are very important for providing standard Mobile App Development solutions.